Websites are a creative platform that allow businesses to develop a personal brand identity while providing information on various topics and offerings. If done right, it can be an eye-catching, user-friendly site that can stimulate leads and conversions. For most, creating a website can be a daunting task, especially when a business is doing so for the first time. This article presents some of the key elements to consider while designing a website and determining its content, serving as a guide to make the design process easier.
1. Determine the site's purpose
Before creating the website, it's important to determine the primary reason for its existence. For a business, this purpose could revolve around its offerings, content pieces, and overall brand visibility. Determining its essential purpose can aid in ascertaining the right design and content for the site. Similar to the mission of a business, determining its purpose can help a business make the right calls when it comes to the design and content of the page.
2. Selecting a domain name
Domain names are equivalent to a brand's identity in the online space. Considering this fact, it becomes imperative to choose a domain name carefully, ensuring that it is memorable and easy to find. For a business, selecting a domain name isn't hard due to the fact that it will most likely be based on the brand's name itself. All that is required out of a great domain name is to have simple spelling, no signs (@#$_), and to be memorable in the short and long run.
3. Select a consistent theme
A consistent theme for a website includes not only its color scheme but also the site's tone of voice, overarching design, font, and patterns of navigation. Implementing consistency in all aspects of design can help businesses become more memorable due to the familiarity in design and functionality. If done right, this aspect greatly boosts a brand's appeal and can catch the customer's eyes much more easily, creating a memorable brand experience. While creating a website, it's important to consider options that would suit the brand throughout the design process to achieve an in-sync aesthetic.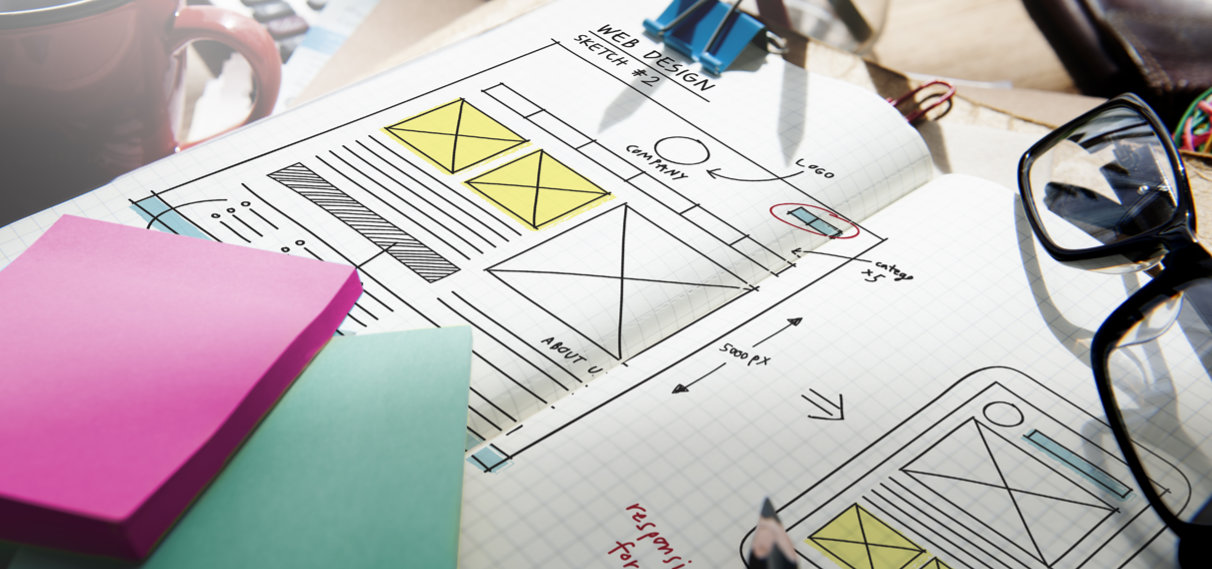 4. Optimization
Ultimately, what makes or breaks a website is its ability to be optimized on various devices and platforms. Factors like usability (which includes navigation, CTA tools, search bar, and more), readability, and page speed all come under this category. Additionally, it's important to not neglect the importance of mobile screen optimization, as most users visit sites and other apps on their phones. Optimizing a website can ensure that customers will stay on the website for a longer period of time. Aspects like loading times and refresh speeds have a massive impact on user experience, with over 60% of users leaving if a website doesn't load after 2 seconds. To avoid missing out on this large user base, prioritizing optimization in the early stages of planning and creating a website is the best way to go.
5. Plan out SEO strategies
With the ongoing trend of mainstream search platforms prioritizing SEO, it's only natural that businesses give the concept the same importance. Every website needs a good SEO strategy to survive in the long run. Aspects like SEO often need to be assessed early on, as the primary content and messaging of a website will often revolve around the SEO algorithm of a search-based platform. By combining SEO with concepts like search intent and simple content, businesses can effectively do the best with the feature and create content that can boost its visibility in the search rankings.
Subscribe to our Blog
Subscribe to our Blog
Get our latest blog posts sent directly to your inbox. You'll also receive our newsletter along with a look into our latest work.
Subscribe