Since the advent of the internet, digital marketing has been an integral part of modern businesses. Every kind of business has been pushed to adopt a digital marketing strategy over the last decade with the rise of COVID-19 only accelerating this trend.
If you are a startup or a small business, you must promote your goods and services digitally. It helps to create brand awareness and draw potential customers. Moreover, you can do it on any budget and can scale it to fit your growing business.
Before we dive deep into the subject, let's dissect the term.
What is digital marketing?
Connecting with the customers at the right hour can help spread awareness for the business. Digital marketing does that by combining several activities. As such, it lacks a straightforward definition.
It could include anything from e-mail marketing, chatbot, Instagram, Snapchat, lead generation, etc. Securing the top spot (organically or via ads) on Google's first page or breaking into the KSA market with the help of digital marketing companies Dubai. Overall, the strategies depend on the needs of a particular business.
It also includes
Search Engine Optimization (SEO)
Social Media Marketing (SMM)
Pay-Per-Click (PPC)
Content Marketing
Affiliate Marketing
Inbound Marketing
Excited about the idea?
Here are 10 benefits of digital marketing
1. Connect to a large base of potential customers
Gone are the days when people had to go through the Yellow Pages to find a business or hunt for flyers and brochures. People now use the internet for prompt and handy access to information. As a small business owner, you can achieve your marketing goal by employing digital marketing strategies.
If you follow the right strategy, it can target specific customers at the right time. Social media marketing agencies Dubai can analyze the current status. They pick up the best-suited plan and help to achieve your business goals.
2. Cost-effective
Small businesses and startups have limited marketing budgets. An experienced digital marketing agency will be able to take any budget and tailor-make a strategy that will help them attain their business objectives.
3. Yields higher conversion
Small business owners can reach the threshold of success through digital marketing. It becomes possible as they can connect and converse with a large number of targeted customers fast.
Conversing directly with the customers is great for influencing them. It helps to generate more leads. And, get more leads results in a higher conversion rate.
4. More revenue generation
When you have more leads and higher conversions, it sets the stage for generating more sales. By using digital marketing smartly, you can get a lot out of thin budgets. Using very targeted methodologies will help create a tight pipeline of quality leads, ensuring a high rate of conversion.
The digital marketing companies, Dubai can help you find out the best strategies to reap the highest benefits.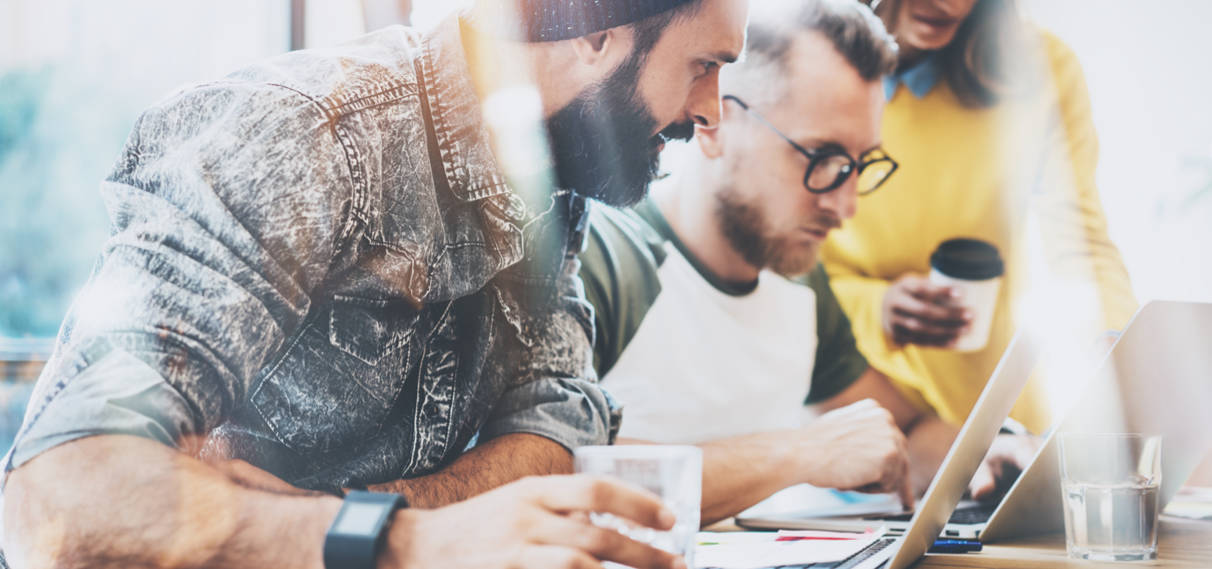 5. Enables customer service in real-time
Customer service is vital for businesses of any size. By employing a digital marketing strategy, small business owners can connect with customers at the appropriate time. They can also have a one-to-one chat with potential customers.
It helps to know the customers and builds trust and credibility. Moreover, one can also secure more business through personalized offers. Following the right strategy, small business owners can earn more profits.
6. Maintain a competitive advantage
The current business scenario is extremely fast-paced and full of cut-throat competition. While the big players can spend an exorbitant amount on marketing, small business owners cannot do the same.
The key to sustainability in this environment is to be unique. Digital marketing strategies can do that. Small business owners can open a digital platform to interact with customers. It involves minimum cost and entails high returns. It boosts up the business and can keep you at par with competitors.
7. It explores the power of social media
Social media has tremendous power. Social media platforms like Facebook, Instagram, Twitter, etc can allow small businesses to hit the headlines fast. It also helps small businesses to reach out to lots of target customers in a short time.
Digital marketing is so effective that it can shape the choices, decisions, and preferences of potential customers. Based on the type of your products or services, one can employ the right strategy for growing the business.
8. Makes mobile marketing possible
The majority of internet traffic is now happening on mobile. You need to ensure your website and entire strategy are mobile-first, especially if your targets are millennials or Gen Z. There are still plenty of businesses not adopting a mobile-first strategy that will help your business gain an edge.
9. Ensures global reach
Just because you're a small business, doesn't mean you have to be local. Thanks to technology and globalization, any business can be regional and global in no time. Digital marketing strategies will give you the marketing tools to expand rapidly or gradually.
10. Delivers measurable results
A successful digital marketing campaign yields measurable results. There are several metrics for that. They include website traffic, sessions, exit rate, bounce rate, conversion rate, click-through rate, cost per click, etc.
Using these, you can measure results on different marketing platforms. It helps in performance evaluation and decision-making. Small business owners can contact the Social media management dubai for getting help in this respect.
And finally
Because of its consumer-friendly nature, digital marketing offers a perfect business opportunity for small businesses. If you want to learn more about the benefits, contact the digital marketing companies, Dubai. They can also help your business have strong visibility.
Tags: digital marketingdigital marketing companies dubaisocial media agency dubaisocial media agency in dubaiSocial media management dubaisocial media marketing agencies dubaiwebsite design dubai
Subscribe to our Blog
Subscribe to our Blog
Get our latest blog posts sent directly to your inbox. You'll also receive our newsletter along with a look into our latest work.
Subscribe